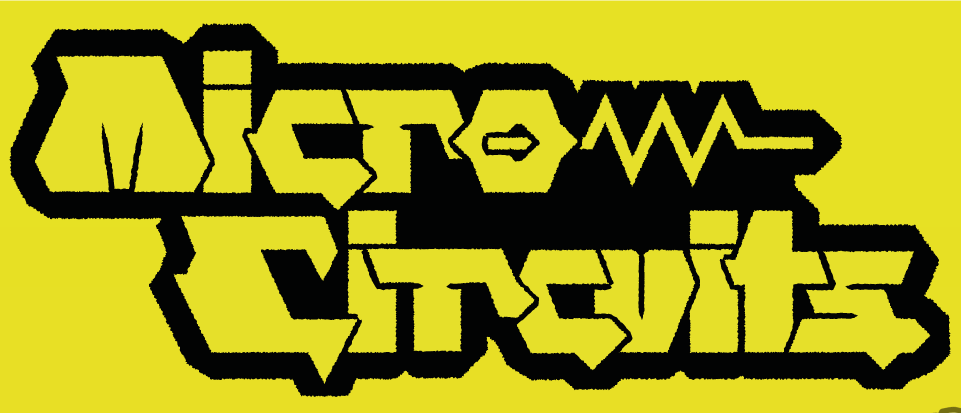 Micro Circuits
A downloadable bot role-playing game
Do you like things like Medabots, Megaman, Transformers and Tron? Buckle up then, you're gonna love this!...

Through valleys made of pure silicon, bots built their civilizations.
Micro Circuits is a game about robots delving dungeons, fighting tyranny and upgrading themselves.
This is a world of semiconductor metals and pure data. Transistor cities, resin rivers and megabyte castles fill the electronic-infused dark fantasy lands of Micro Circuits.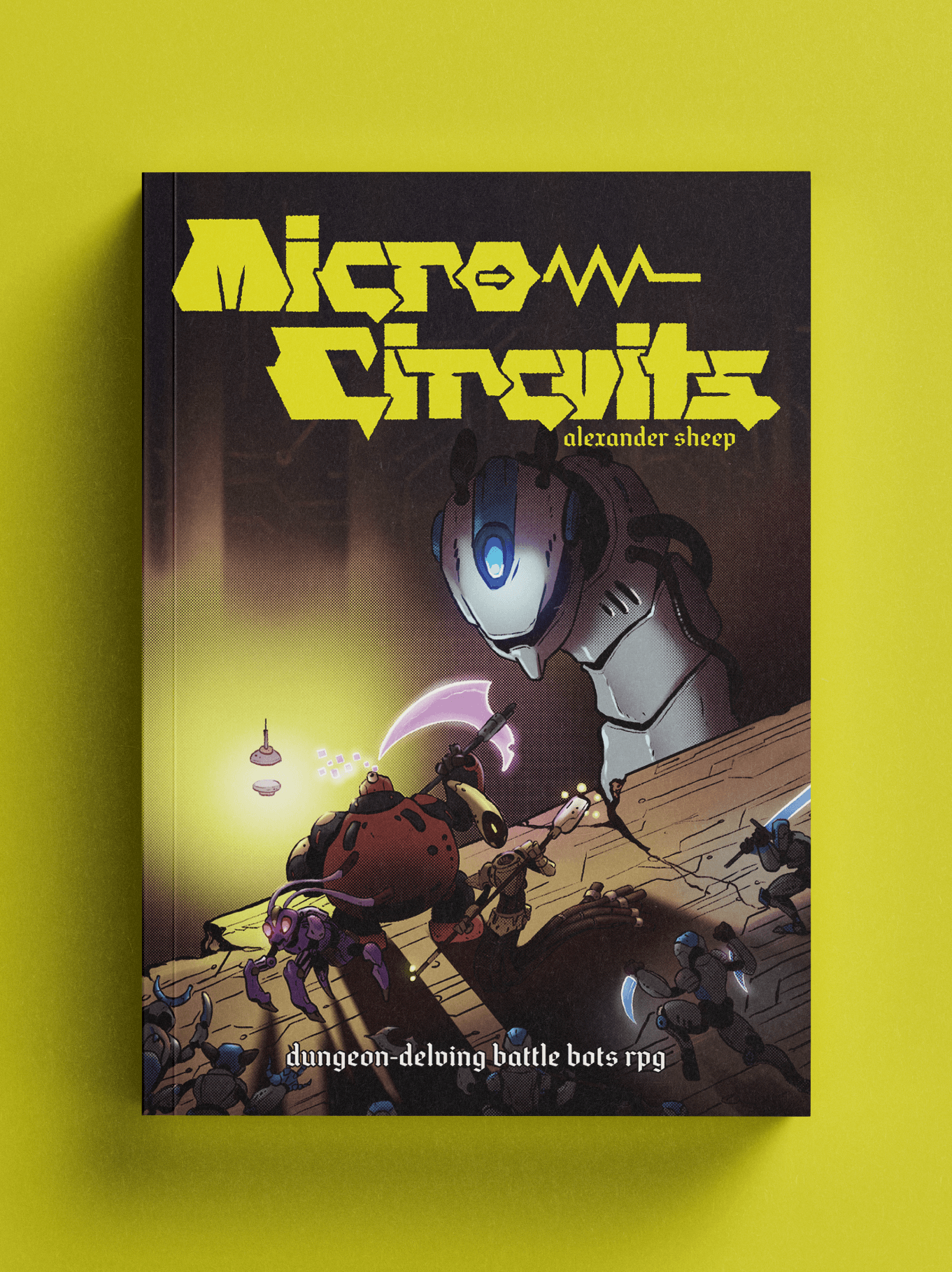 In Micro Circuits, players will take on the role of bots living in an electronic fantasy world, full of adventuring, fighting, dungeons and exploration. They have to be careful, though, because the Main Chain is always watching, trying to encrypt all robots and turn them into loyal assets.

Main features
Easy character creation with only 2 main stats: hard and soft.
20 different designations (backgrounds) to assign to your robots.
You are what you are: robots' skills are defined by the parts that make them up. Does your bot have a hover? A rocket launcher? A grappling hook?
A loose electronic dark fantasy setting for you to make it your own.
20 different scripts (spells) to cast into 13 different enemies.
An easy to pick up and play system, inspired by OSR classics like Knave and Mausritter.
Easy combat system. Defeat your enemies and attach their parts to you, upgrade yourself!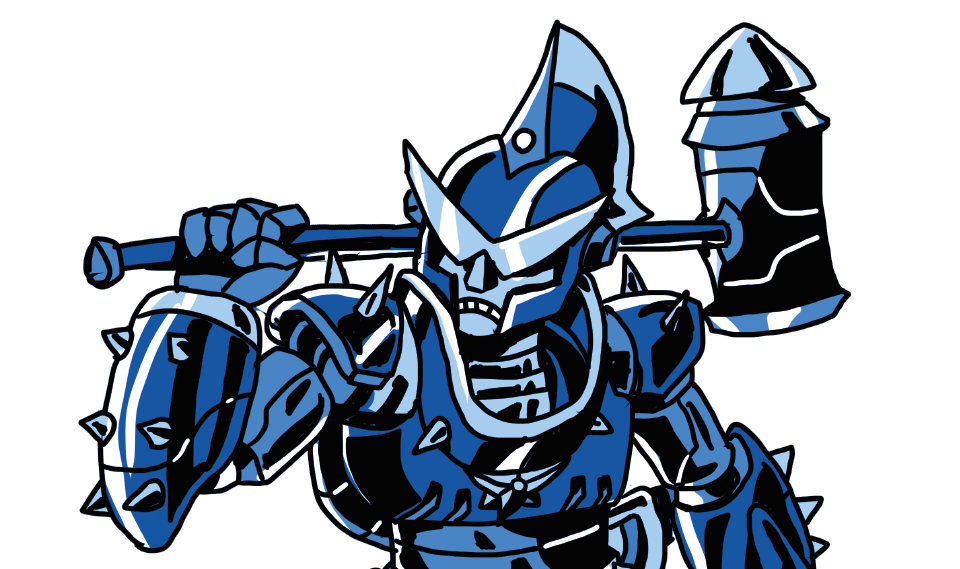 100% Funded!
This game is only possible because of the support of about 50 people who believe in the project and supported the project in the beginning. Through our itchfunding, were able to reach our goal of 400$, which paid for the art in the book you will receive, as well as the cover.
By purchasing, you get the PDF booklet with:
56 pages containing the rules, tables for character creation, dungeon and hexmap generation, lots of items and modules;
20 Scripts (spells) and 13 enemies to blast with those data-altering spells;
A short and sweet description of the Micro Circuits setting;

An exclusive pick-up and play dungeon: The Chapel of the Mainframe!;
Besides the booklet, you also get the character sheet file; and
The Chained Panopticon, a dangerous enemy for bot characters to face in their adventures.
BRASILEIRO? SEM PROBLEMA!
Se você não consegue efetuar pagamentos pelo Itch, pode mandar qualquer valor pelo Pix que já ajuda bastante. Pagamentos a partir de R$ 40,00 recebem o pdf do livro e a ficha. Quem sabe eu faço uma versão em português em breve?
Atenção: se você pagar por pix, coloque seu e-mail na mensagem do pix para que eu possa lhe enviar a chave do jogo!
TIME TO KICK METAL ASS!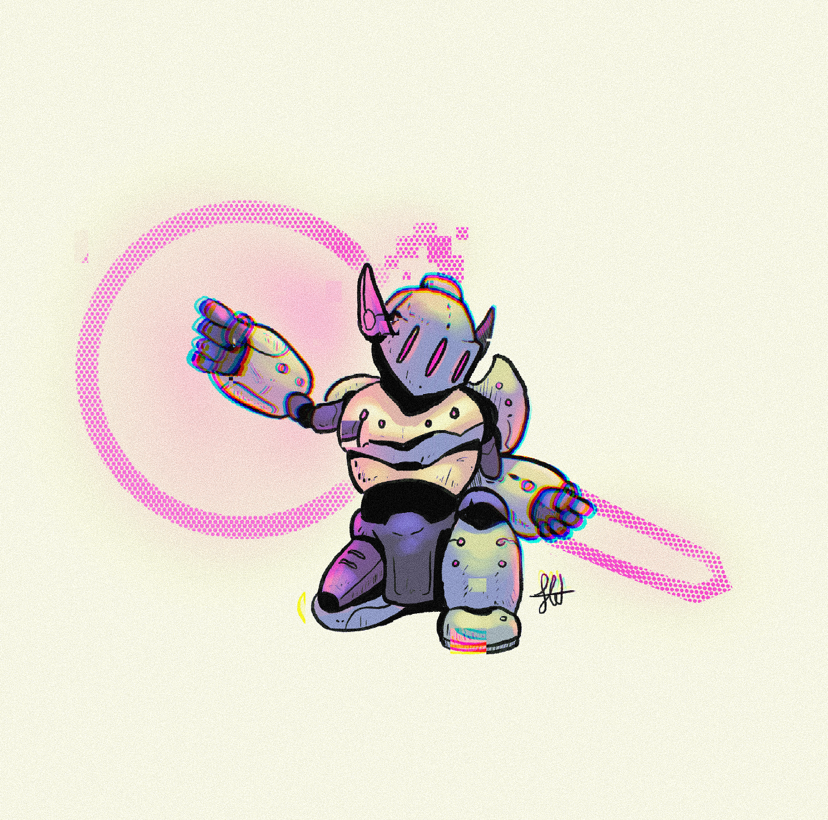 @Cueinn's awesome art
Purchase
In order to download this bot role-playing game you must purchase it at or above the minimum price of $10 USD. You will get access to the following files:
Micro Circuits rules
7 MB
Micro Circuits character sheet
962 kB
Chained Panopticon - Enemy
2 MB
Micro Circuits rules (single pages)
7 MB
Exclusive content
Support this bot role-playing game at or above a special price point to receive something exclusive.
Community copies
If you are in no condition of supporting the game right now and/or you are from the global south, you can have a free community copy. Please, don't forget to rate the game, leave a comment and share with your friends. Enjoy!
Comments
Log in with itch.io to leave a comment.
Hey is there any chance of some more community copies? Id love to try running this solo
Any chance for more community copies? I'm from South America but I'm really interested in this game!
Sure, I'll add some community copies soon, keep an eye out :)
Thank you so much, no rush!
Community Copies are up :)
Is there any chance of a printer-friendly version?
Essa ficha com carinha de Medabots hahaha.
Incrível!!
100% proposital! Quis trazer esse sentimento bem clássico de robôs e suas peças hahah
You can bet it is! And I'm thinking of adding it as an extra mega-monster if we can get the game to 50%!
We can thank @cueinn for the unhinged idea of a BEHOLBOT
If you have any questions about the game or the project in general, please, don't hesitate to put them here, or you can contact me on twitter @alexander_sheep.